Volvo has developed a robot scavenger, controlled by flying drones
Volvo, together with 35 students from three universities, developed a prototype of an autonomous robotic loader for garbage containers.
The robot-loader works in tandem with the quadrocopter, whose job it is to search for air from the garbage containers and then point the robot to them. The whole cycle takes place without the participation of a person.
Initially, the drones fixed to the top of the car take off and begin to search for containers intended for cleaning. After the object is detected, the target is formed, and the robot starts to work.
Approaching the container, he uses a special gripper to load it onto the platform and return to the truck. There, the robot unloads the container to the ground and connects it to a mechanism that ensures that the contents of the container are overloaded into the bin of the garbage truck.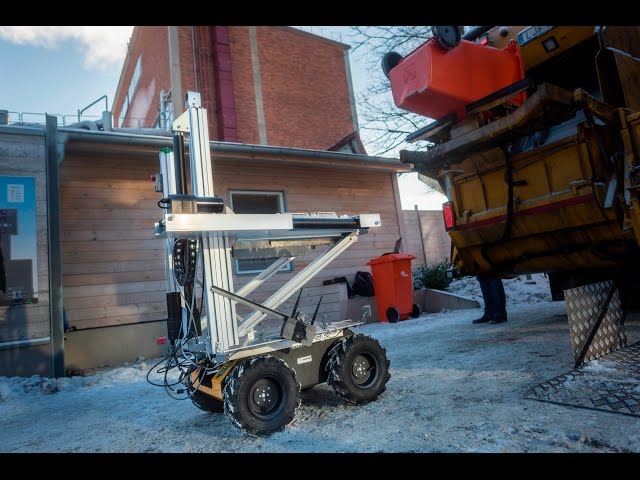 The robot-loader is equipped with sensors similar to those installed on unmanned vehicles, as well as GPS equipment, video cameras, lidar and a program with a detailed city plan.
The driver's function is to monitor the operation of his mechanical assistant using the camera and control panel. The automated security system monitors the situation in the loading area and, in case of danger, suspends operation.