In Dubai, will be the world's first skyscraper with rotating floors
Already in 2020, the capital of the United Arab Emirates – Dubai will be the world's first hotel-skyscraper with independently rotating floors, the project of which has been developed since 2009 by the Italian-Israeli architect David Fisher.
The height of the 80-storey skyscraper will be almost 420 meters. Its main "zest" is the possibility of each floor independently rotate around its own axis – the concrete core.
Inhabitants of the transforming giant will be able to control the speed of rotation or to stop using voice commands. The building is completely energy-independent, thanks to 79 wind turbines located between the floors and a solar panel installed on the roof.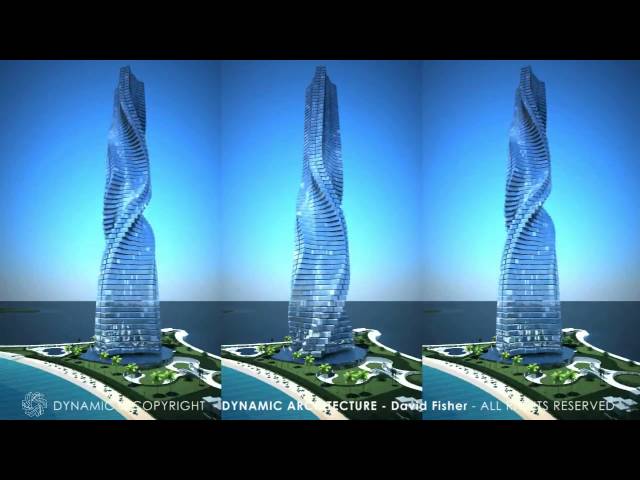 In a commercial for the skyscraper's designers, the question: "How many stars does the hotel have?" The answer is: "The hotel will be outside the stars". The clients here are guaranteed luxurious rooms with an exclusive service based on the most advanced technologies.
The estimated cost of apartments can be 30 million dollars, and the cost of the hotel – more than 350 million dollars. David Fisher plans to build similar buildings in London, Paris, New York and Moscow.