Caterpillar will invest 2 million dollars in the project of a robot builder
Fastbrick Robotics has received from Caterpillar not only money, but also an order for several construction robots of the Hadrian X model, which should begin work at the end of this year. Dreams come true – soon the building of buildings on the planet will be occupied by tireless steel giants.
The robot Hadrian X has the profession of "mason" and is able to build a framework of a brick building on the basis of a given 3D CAD-model. It looks like a "smart hand" with a 30-meter boom on the chassis of a truck that picks up and exposes up to 1000 bricks per hour. On the boom there is a working head with nozzles for supplying cement, building glue and other necessary solutions.
The robot does not just collect a puzzle from building materials, it really builds a building. For example, it strengthens door and window openings, builds channels for communication lines, monitors the consumption of materials and raw materials. He is not able to build a "turnkey" structure, but the impressive pace of work of Hadrian X is something that builders need so much to cheaper and accelerate the construction of budget facilities.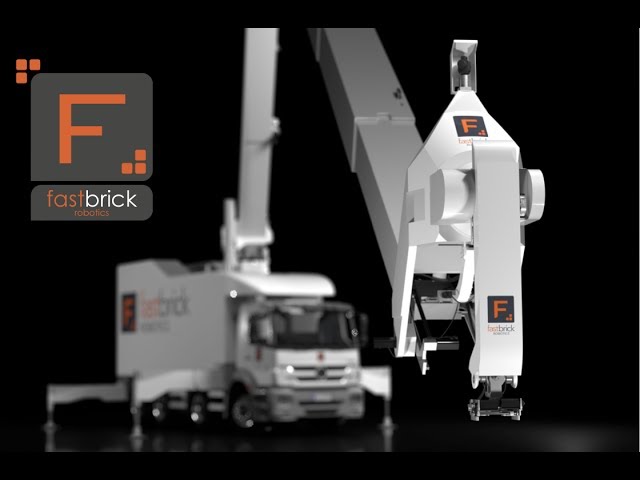 Caterpillar paid attention to Hadrian X as early as the demonstration of the prototype , in 2015. At the same time, a memorandum of understanding was signed with Fastbrick Robotics. The two companies joined forces in everything that concerns the work with brickwork on all objects of the planet. And now the preparatory stage is over, it remains to collect the first commercial versions of Hadrian X and give them a command to begin construction.